Welcome! Grant Chiropractic & Physical Therapy, located in Chandler, AZ, was founded in 2001. We are committed to individualized patient care. At Grant Chiropractic & Physical Therapy, our board certified Chiropractors, Physical Therapists, and Wellness Practitioners work together to create personalized healthcare plans for each individual patient.
We use state of the art equipment and techniques to aid in rehabilitation and pain management to address each patient's condition and to prevent future problems from occurring.
Here at Grant Chiropractic & Physical Therapy, we know that a healthy family is a happy family! We treat all ages starting from just days old. We believe in treating the whole family and helping each person get to their optimum health. We want you to live the life you chose and not one that is limited by unfortunate life circumstances. We focus on the root of the problem therefore we get to the source, not just the symptom.
Our Mission: At Grant Chiropractic & Physical Therapy, we are committed to delivering an exceptional experience that facilitates healing and individual expression of life and wellness. We are committed to providing the best care for our patients, and giving you an outstanding experience at our office. With multiple services within our office, we are able to treat the person as a whole. Our patients experience results that last a lifetime. That is our commitment to YOU!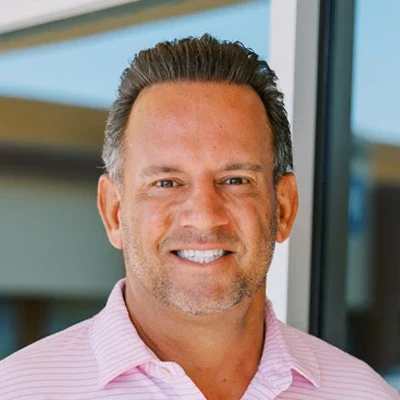 Chiropractor
Dan Grant D.C.
Dr. Dan grew up in the Detroit, Michigan area where he was introduced to chiropractic care at the age of 6. During his sophomore year in high school, he suffered a whiplash injury due to a skiing accident. Originally, he was treated by a medical doctor who told him his basketball season would be over due to his injury. 
Dr. Dan went to a Chiropractor for treatment and was back on the court with in two weeks.
After several sports injury recoveries his belief in the healing benefits of chiropractic began. This was when he decided to become a Chiropractor to help others that are suffering from pain and make a difference in their recovery.
In 2001, he graduated from Life University in Marietta, Georgia. He then traveled to Arizona where he opened Grant Chiropractic Life Center. Now, over 13 years later, his passion still lies in helping his patients get better naturally.
Dr. Dan has expanded his practice and staff to accommodate his patient's needs by incorporating physical therapy, holistic wellness, rehabilitation, and core muscle strengthening to his chiropractic care.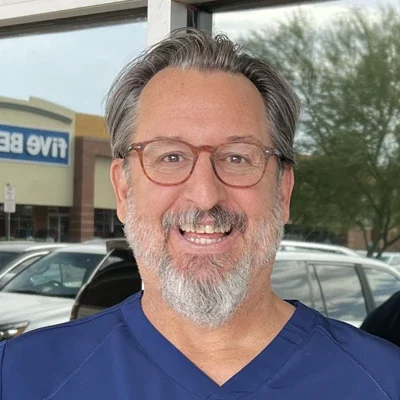 Chiropractor
Terry Flock D.C.
Dr. Terry Flock has been a Doctor of Chiropractic for more than 15 years. His focus is on a biomechanical approach to physical rehabilitation, with utilizing stretching, exercise, and postural improvements. Dr. Flock was born and raised in Alameda, California in the San Francisco Bay.
He attended Arizona State University and was a member of the Sun Devil Men's Varsity Swimming Team. Four years later, he graduated with a Bachelor of Science in Psychology/Neuroscience. Dr. Flock received his Doctorate from Palmer College of Chiropractic West and returned to the Valley of the Sun to start a new chapter in his life.
When he is not adjusting his patient, he enjoys cooking and playing in the swimming pool with his two boys. Dr. Flock vacations with his whole family at a cabin in the Sierra Nevada of California.
Dr. Flock continues to support the Arizona State Varsity "A" club and the USA Swimming Sports Medicine and Science Network.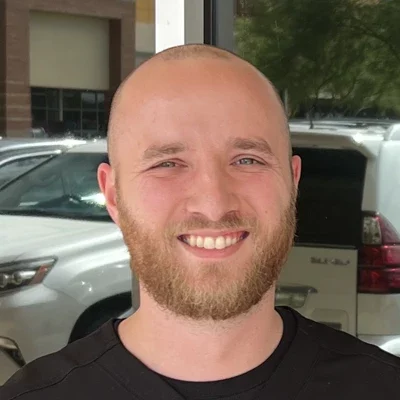 Chiropractor
Ryan Ambacher D.C.
Dr. Ryan Ambacher was born and raised in New Jersey. After high school, he graduated with honors from the University of Delaware with a Bachelor's degree in Environmental science. After having been personally impacted by chiropractic care he decided to shift his focus from helping the environment to helping individuals.
At this point he decided to pursue his passion of helping others by going to Life University of Chiropractic. There, he worked hard and was able to graduate early with his Doctorate of Chiropractic.
Dr. Ambacher utilizes a multitude of techniques tapered to meet every patient's needs and preferences. He is excited to help as many people as possible and is passionate about helping people live longer, healthier, happier lives.
Chiropractor
David Sipes D.C.
Dr. David Sipes is a 2nd generation Chiropractor, having been a Doctor of Chiropractic for over 30 years.
Dr. Sipes grew up in St. Joseph, Michigan and has been living and practicing here in Arizona for 32 years.
Dr. Sipes received his B.S. from Western Michigan University and his Doctorate of Chiropractic from Southern California University of Health Sciences.
When not at work, Dr. Sipes is usually hiking with his wife and golden retriever in Scottsdale or Prescott.
Monday
9:00am - 1:00pm
3:00pm - 7:00pm
---
Tuesday
1:00pm - 7:00pm
---
Wednesday
9:00am - 1:00pm
3:00pm - 7:00pm
---
Thursday
1:00pm - 7:00pm
---
Friday
9:00am - 2:00pm
---
Saturday & Sunday
Closed