One-on-One Stretching in Chandler AZ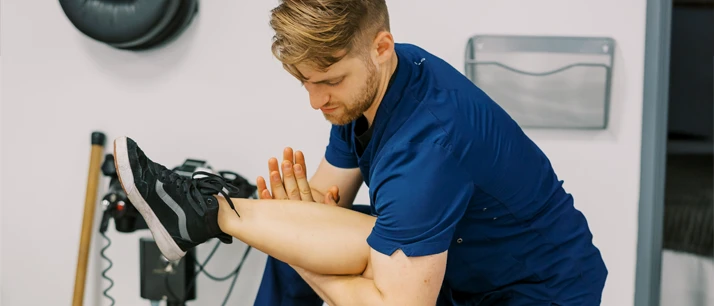 Are you in search of a personalized approach to pain relief and improved flexibility in Chandler AZ? Our one-on-one stretching sessions, in collaboration with chiropractic and physical therapy services, offer a tailored solution to address your unique needs and enhance your overall well-being.
---
Unlock the Benefits of One-on-One Stretching in Chandler AZ
One-on-one stretching sessions are a key component of our holistic approach to pain management and wellness. When combined with chiropractic and physical therapy, personalized stretching can provide numerous advantages for individuals in Chandler seeking lasting relief and improved flexibility.
Customized Relief: One-on-one stretching sessions are designed to target your specific areas of discomfort, addressing the root causes of pain and discomfort effectively.
Enhanced Flexibility: Regular stretching sessions can lead to improved flexibility and range of motion, making everyday activities more comfortable and enjoyable.
Pain Reduction: Whether you're dealing with chronic pain or recovering from an injury, personalized stretching can help alleviate discomfort, enhancing your quality of life.
Injury Prevention: One-on-one stretching is an excellent way to prevent injuries by enhancing muscle flexibility and joint stability. It complements chiropractic adjustments and physical therapy exercises to keep you at your best.
---
Why Choose Our Chandler Clinic
Our Chandler-based chiropractic and physical therapy clinic is committed to providing personalized care that addresses your unique needs. We understand the importance of incorporating one-on-one stretching sessions into our treatment plans to ensure optimal results for our patients.
When you choose our services, you can expect:
Expertise: Our team comprises skilled chiropractors, physical therapists, and stretching specialists who work together to deliver exceptional care.
Tailored Treatment: We create a customized treatment plan that includes one-on-one stretching sessions based on your specific requirements, ensuring you receive the care you deserve.
Holistic Healing: We focus on holistic solutions that go beyond symptom management, promoting long-lasting pain relief and improved overall health.
---
Experience the benefits of one-on-one stretching integrated with chiropractic and physical therapy in Chandler, AZ. Whether you're seeking customized pain relief, enhanced flexibility, injury prevention, or overall wellness, our comprehensive approach to care can help you achieve your health and wellness goals. Contact us today to schedule an appointment and embark on your journey toward a pain-free and more flexible life.
Monday
9:00am - 1:00pm
3:00pm - 7:00pm
---
Tuesday
1:00pm - 7:00pm
---
Wednesday
9:00am - 1:00pm
3:00pm - 7:00pm
---
Thursday
1:00pm - 7:00pm
---
Friday
9:00am - 2:00pm
---
Saturday & Sunday
Closed